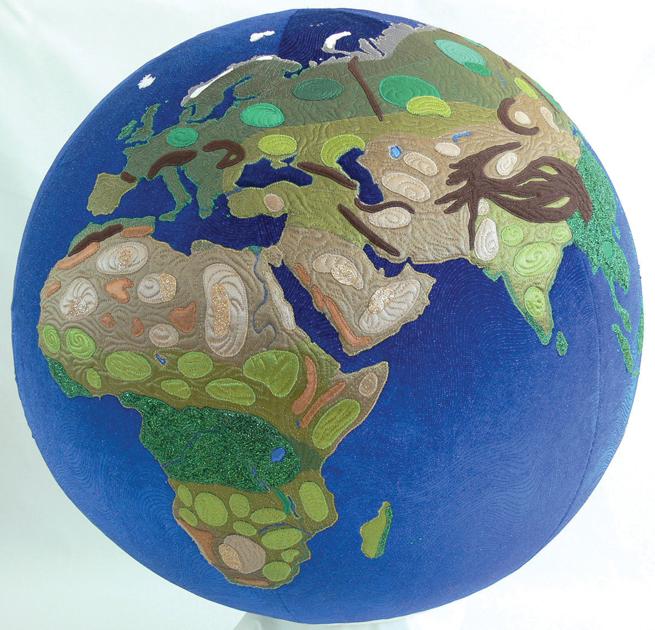 3D Textile Art Exhibition Opens Saturday at SBU's Quick Center | Way of life
[ad_1]
ST. BONAVENTURE РThree-dimensional textile works by more than 40 artists from around the world will be exhibited from Saturday to April 30 at the Regina A. Quick Center for the Arts at Universit̩ Saint-Bonaventure.
"3D Expression" will showcase a new dimension of fine art quilts, including the work of artists from 14 states and 10 countries.
The work of the exhibition is entirely textile-based and three-dimensional. The show includes vessels, clothing, murals and sculptural works of art. An exhibition catalog is available at the Quick Center.
The highlight of the exhibition is the visit on February 24 by textile artist Sandy Shelenberger for a 6:30 p.m. to 8 p.m. program demonstrating Shibori's indigo dyeing technique.
Shelenberger is an award winning artist from Conneaut, Ohio. His works have been widely exhibited and published in several books. She was on the jury for the Ohio Designer Craftsmen's Best of 2017 award.
Shibori is the Japanese word used to describe a variety of manual resistance techniques such as binding, twisting, sewing, and tightening that create patterns on the fabric before putting it in an indigo dye bath.
Those in attendance will be able to create, with Shelenberger's guidance, a dyed fabric that they can take home.
All equipment will be provided, but prior registration is required by calling 375-2494 or visiting the ticket office in the Quick Center. The program is limited to 20 participants.
"3D Expression" is a loan from Studio Art Quilt Associates and was assembled by the SAQA after a call for applications. The exhibition was judged by Bruce Hoffman, a fiber art curator from Philadelphia.
The exhibition at the Quick Center is the second stop on the tour; "3D Expression" opened last fall at the Gerald R. Ford Presidential Museum in Grand Rapids, Michigan.
[ad_2]